By Dave McKenna
The summer's sun has well and truly set for another year here in beautiful
Broadstairs. This Sunday, just gone, marked the demise of the lighter warmer
months with the clocks going back an hour. With that in mind, we decided to go
back in time to the summer, to a brighter time, a time when Hilderstone College
was a particularly thriving hive of students, classrooms were full of chatter and
wonderful times were being had by all.
One of those students was Fiona from Switzerland, who saw many new friends
come and go as summer faded into autumn. Fiona was an exceptional student who
cruised through her CAE, but that's hardly a surprise as she was taught by
one of Hilderstone's key exam teachers, Mr Peter Lawson. The reason Fiona's story
is a noteworthy one is not because she made lots of friends, had a wonderful time,
bettered her previous standard of English and passed an exam – no, the reason Fiona's
story is intriguing is because it's extremely similar to Susanne's story, who studied here
forty years ago and just so happens to be Fiona's mother.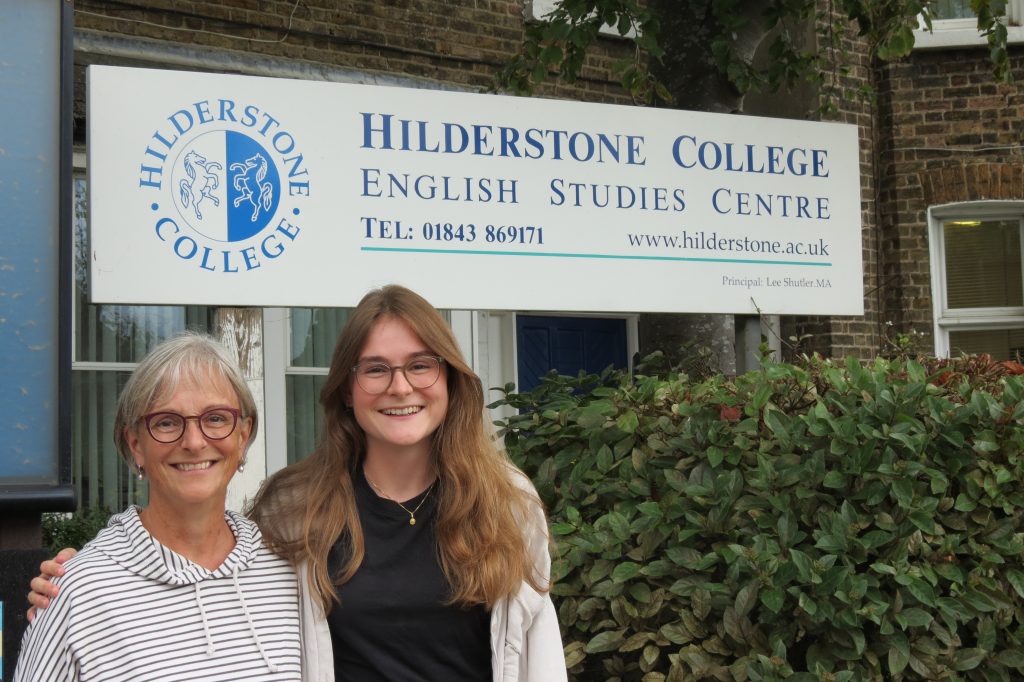 During the final week of Fiona's stay it was a pleasure to welcome Susanne back
to Hilderstone after all these years, along with husband Franz. Entering the College,
Susanne's first remark was: "I think these are the same sofas we had in the '80's".
After checking with the College's Finance Manager, we can confirm they are not the same
sofas that Susanne and friends would have sat on forty-odd years ago. However,
those ones are still in use…. in the staff room. Susanne noted a few changes in the
building's layout. Another absence was one of the dinner ladies, who had been an
integral part of the college's set up back in the day, and Susanne was half expecting to
be greeted by her old teachers whom she remembers so fondly.
Susanne tells us that "Hilderstone was more like Switzer-stone forty years ago. I
came independently but there were many Swiss students. Thankfully there were
many other nationalities from all over the world. I had the chance to meet and talk
to lots of people. It was wonderful, a really positive experience." Susanne loved it
so much that she returned again a few years later, along with her sister.
Susanne and her sister came to Broadstairs wanting their independence but also
wanting to be close to each other. So Hilderstone's accommodation department
then, as the team (accommodation and welfare department) would do now,
endeavoured to house the sisters near each other. It's safe to say they managed it as
Susanne ended up staying with a lovely host family (who have since moved out of
the area) and her sister right next door. So, when Fiona came
to follow in her mother's footsteps it was only right to keep it in the family. Fiona
ending up staying with the daughter of her aunt's hosts, and she credits that
feeling of 'home from home' heavily to her host 'mum' and how very welcome she made
her feel. It's heartwarming to see this now generational friendship blossom and
grow between the two international families.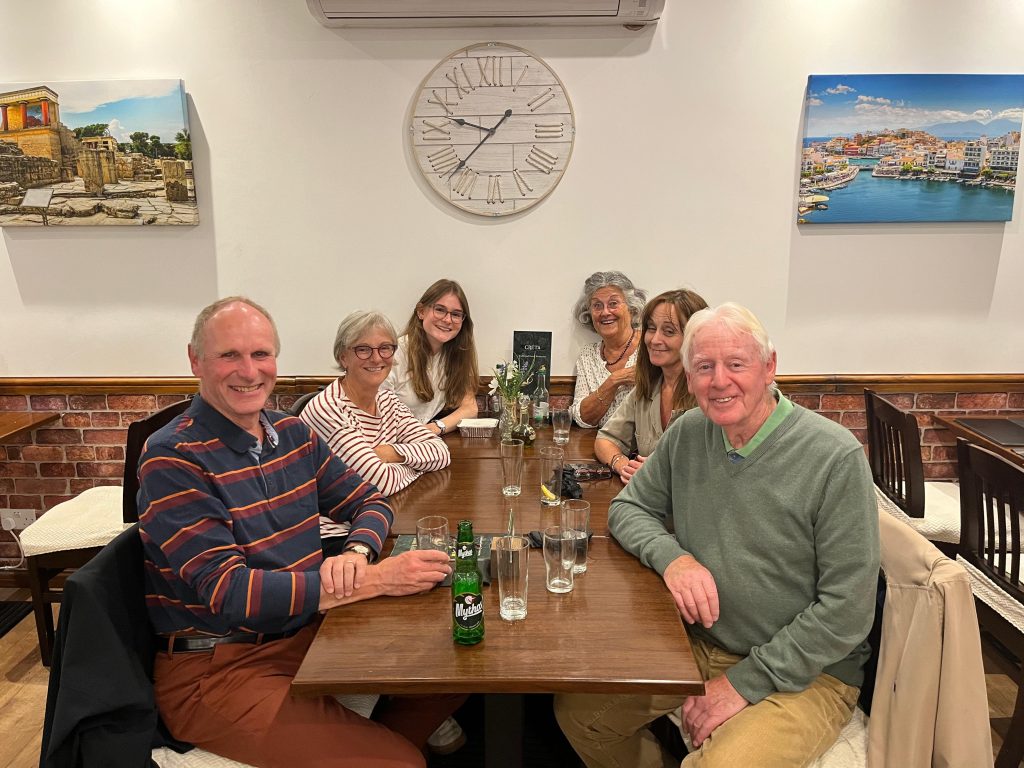 Susanne was never in doubt that Fiona's English would improve by coming to an
institution as prestigious as our own. However, she also wanted her to have the
same life-affirming fun experience that she had enjoyed back in the '80's, so she's
delighted to hear of Fiona's fun and friend-filled summer. "It didn't feel like
school, it felt more like a holiday," Fiona says, as the mother and daughter share a
smile.
Hilderstone thoroughly looks forward to welcoming Fiona's offspring in the future!