Two of our students, Eisa and Mohammed, recently did a football survey and asked some of our football-mad teachers lots of questions about the sport. Here's what Eisa found out about Jonny….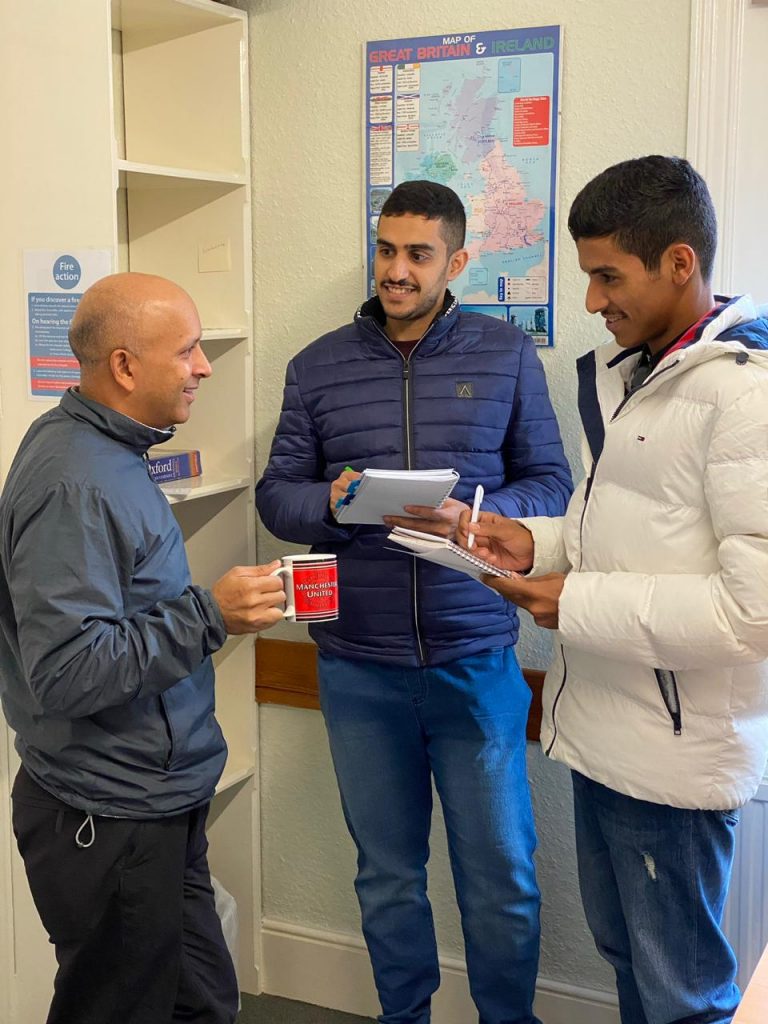 His favourite team is Manchester United because he was introduced by friends. They are in the Premier League in 7th position.
They normally play in red.
His favourite player is David Beckham because he works very hard.
He normally watches it on TV.
His favourite coach is Alex Ferguson.
——————————————————————-
And here's Mohammed's information about his teacher Angharad: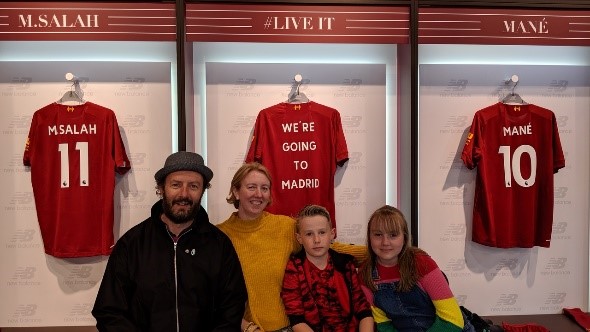 Her favourite team is Liverpool because she lived in North Wales and her brothers support Liverpool.
Liverpool are in the Premier League at the TOP.
They normally play in red.
Her favourite players are Steve McManaman, Van Dijk and Arnold.
She always watches on TV.
Her favourite coach is Jurgen Klopp because he always hugs the players after the match.
_________________________________________
Are you a football fan? Which teams do you support?
Here are some pics of Mohammed and Eisa with other football-mad staff members! From top to bottom: Martin, Dominic and Daniel.