One of our teachers, Sue, travelled out to Buzuluk in Russia at the New Year, at the invitation of one of our partners, to teach local students and teachers. Here is her account of her experiences there.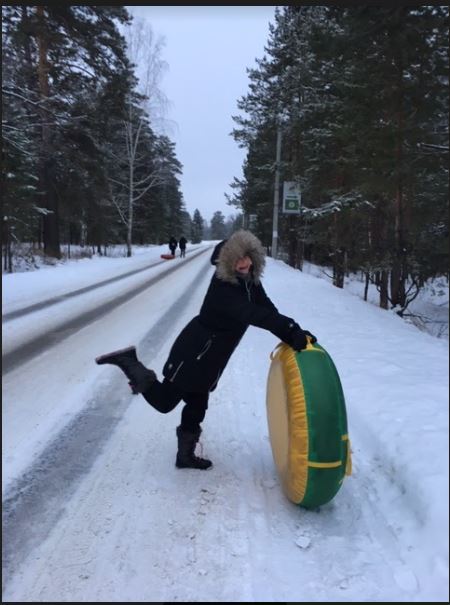 Hi everyone. You may have read my blog this time last year, written after returning from St Petersburg where I had been teaching English to students from Buzuluk and Samara during their New Year and Christmas holiday. This year in January, I travelled to meet and teach another group of students during their holiday but in Buzuluk in the Orenburg region, which involved flying to Moscow, then Samara and a three-hour journey by car to their town in the southeast. It was very tiring but exciting and I had jet lag as the time in Buzuluk is 5 hours ahead of Broadstairs!
I checked in to my very comfortable hotel and from my window, I had a lovely view of Pushkin Park named after the famous Russian poet and playwright, covered in snow and full of people sledging, skiing along the paths and taking their dogs for a walk. Fortunately, I had time to explore the park before dinner and saw a statue of Alexander Pushkin who had visited Orenburg for historical research, sitting on one of the benches, gazing thoughtfully across the park to the hills.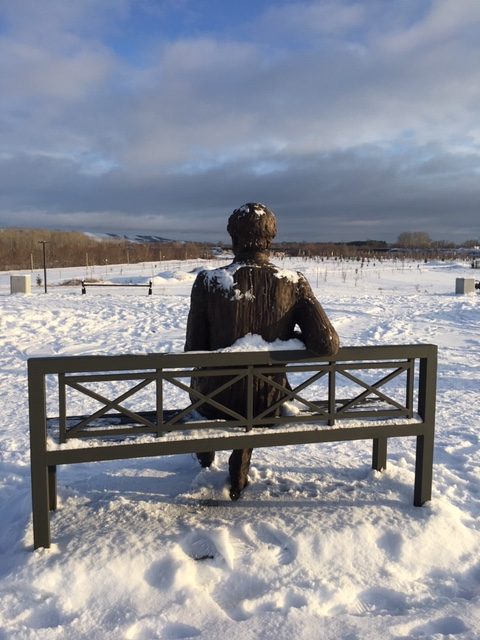 In the morning as it was too far to walk, and quite dark and cold at 9.00am, I was collected for school by two of the students and their mother. They very kindly collected me every day and we all spoke in English as much as possible and laughed together in the car on the way!
In the morning, until 1 pm, I had two classes of students from teenagers to adults and I also ran two professional development workshops with some English teachers from local schools on different days. I had taught two of the students before in Russia and in Broadstairs and it was lovely to see them again and, as I was in their town, some students came to see me just to say 'hello'.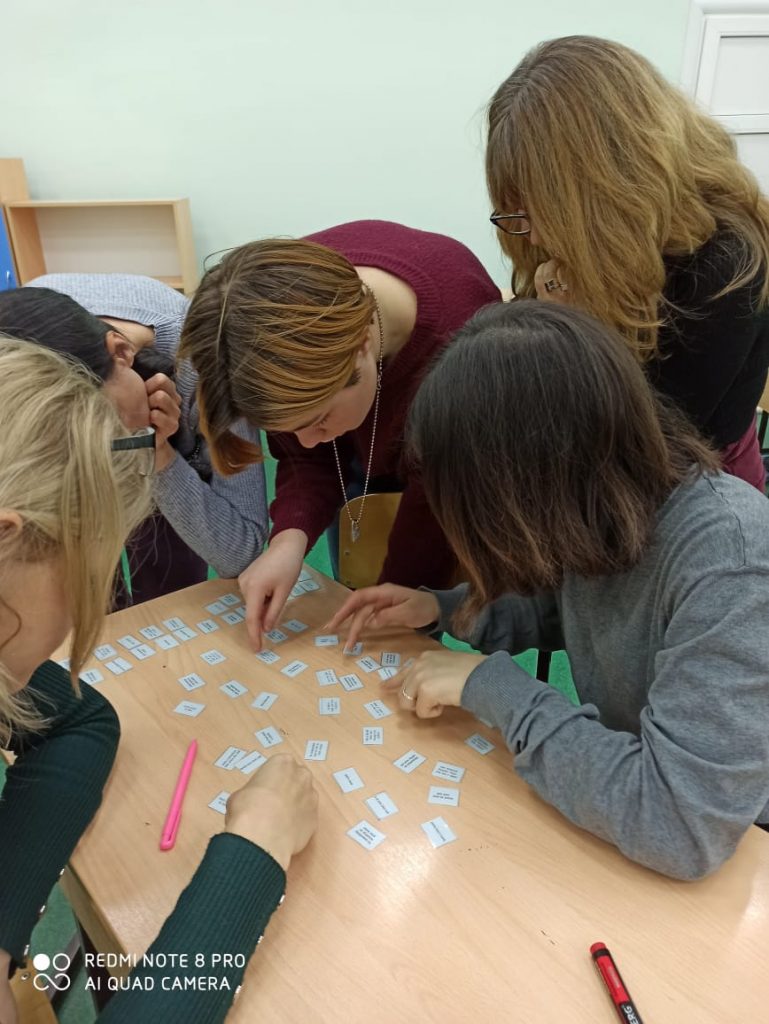 It was great fun, and the students worked hard and after lessons, we all went on excursions. We visited the local history museum with a Russian guide who explained everything in excellent English, and another day, had a tour of the town and square where there is a statue of the famous artist from the area, called Malyavin (1869 – 1940). We also went by bus just outside town to a famous local church on a hill with tunnels dug into the side of the hill where some of the priests lived alone for many years under the church. Some students ran out screaming and laughing because they saw bats in the tunnels. In the evenings we went ice-skating (it was my first time and I fell over a few times!), ten- pin bowling, and also had a discussion club in a cosy café. Buzuluk is a small but pretty town with an interesting history, a large shopping mall and some lovely coffee shops and restaurants. Covered in snow with a beautifully decorated Christmas tree in the Square, it was charming.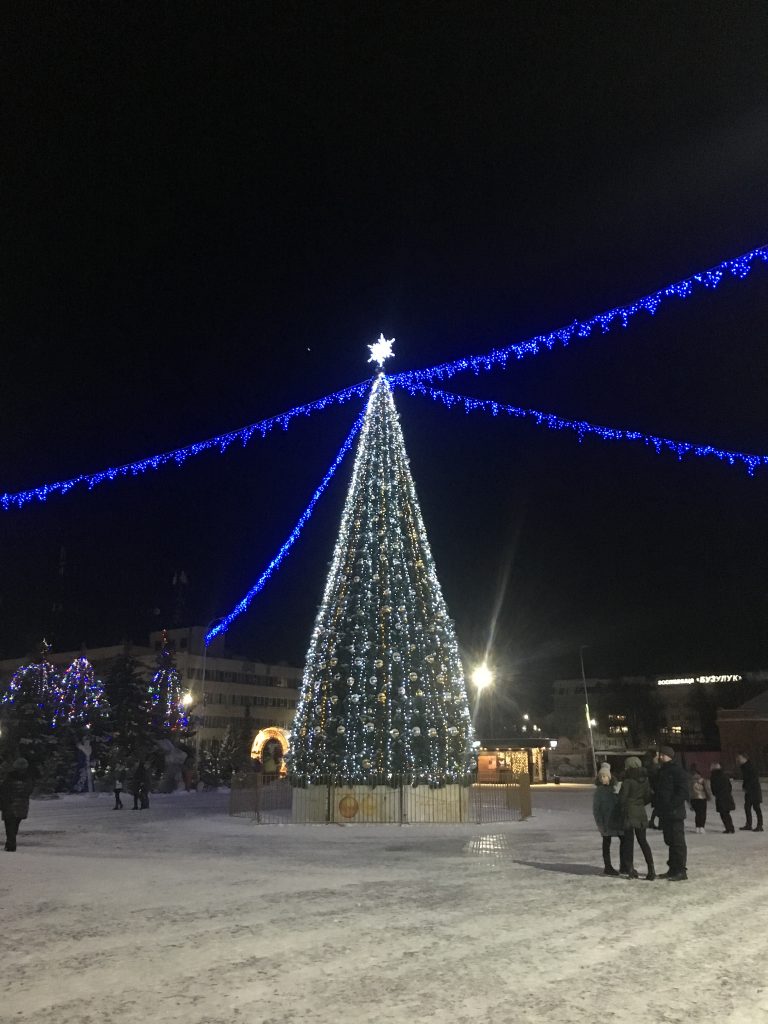 On 6 January, we all travelled out of town by bus to the National Park (Bor) where I stayed for two nights with some of the teachers in a cabin surrounded by snow and pine trees. It was magical. We were there to celebrate Christmas and do winter sports and activities. I went 'tubing' down a snowy hill in the forest for the first time in the evening and loved it. The other students and teachers joined us the next day, and I had my first experience of cross- country skiing with everyone and games in the snow…and yes I did fall over again a few times!! Later, we all had a wonderful BBQ outside, prepared by a student and her husband, who is a fisherman and provided all the food. It was delicious!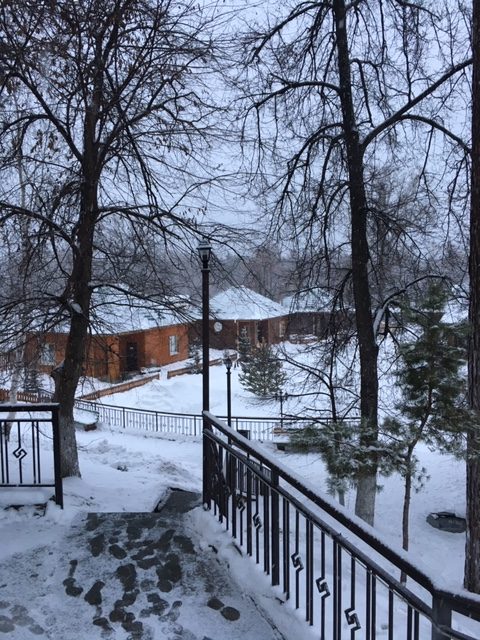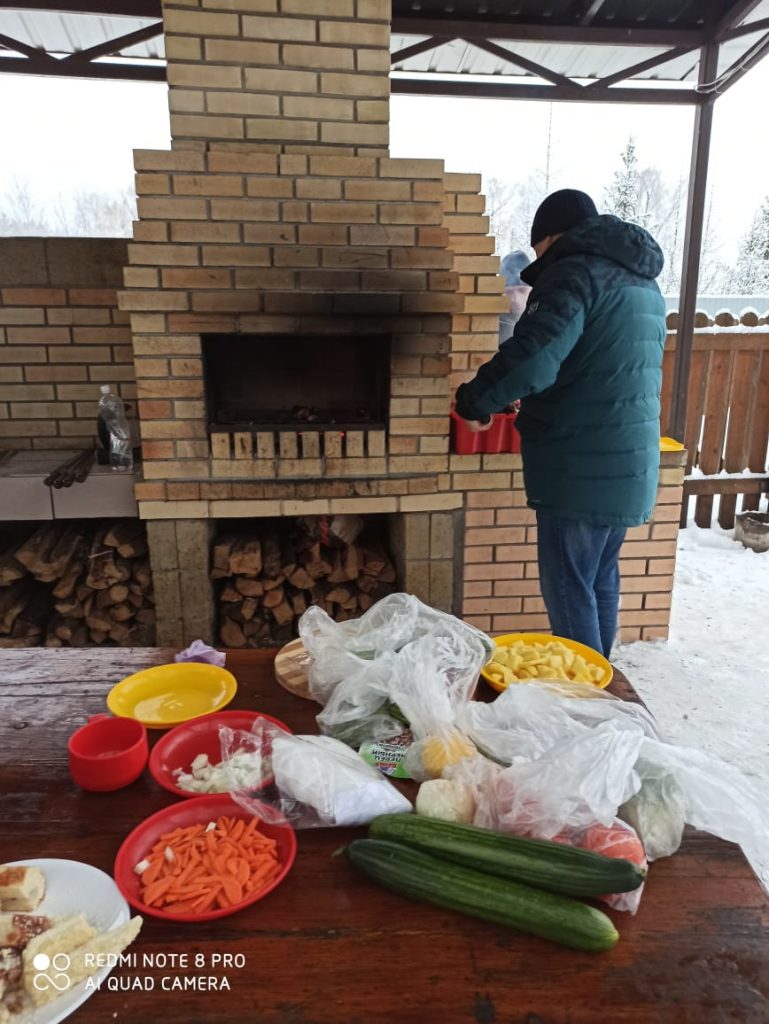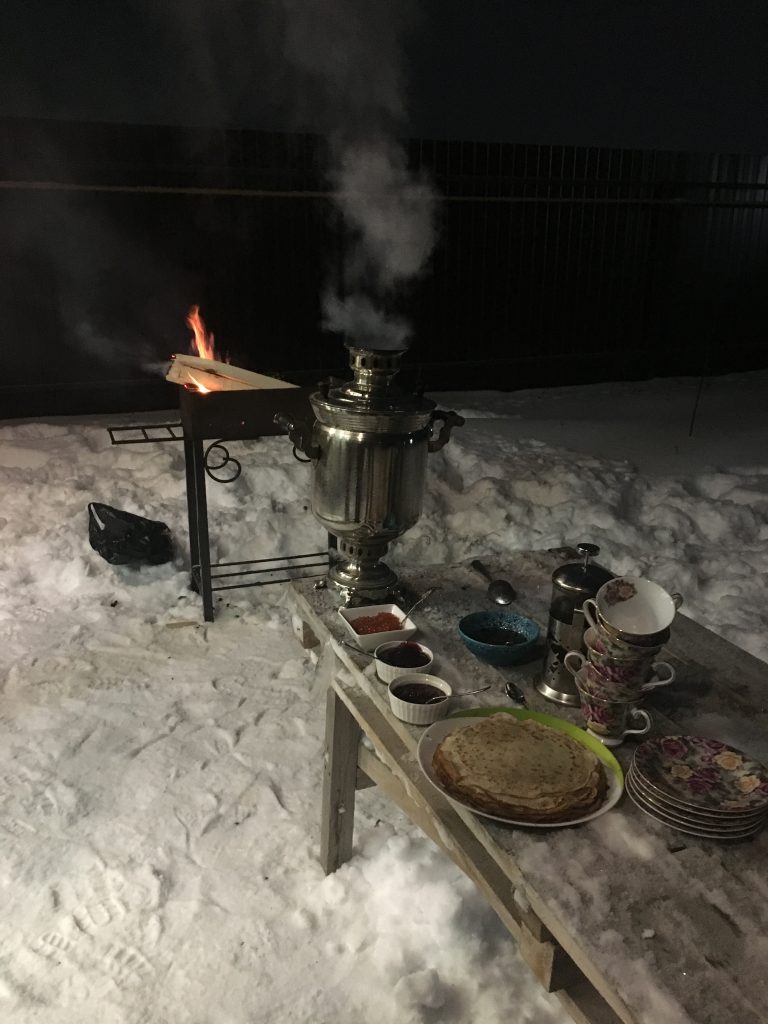 We travelled back into Buzuluk in the morning, had lunch and then lessons in the afternoon until the parents arrived for an end of course ceremony we had prepared with the students: a sketch with singing, a 'guess the country' competition and a wonderful dance performance in colourful traditional costumes arranged by one of the students and her dance group. We then had an awards ceremony and I gave out all the certificates to the students as everyone clapped and congratulated them. To finish I told their family and friends all about Hilderstone and I very much hope that we might see some of them in Broadstairs in the future! Being in Buzuluk I was fortunate to experience life far from the city in and see another side of life in Russia. Thank you!