Hilderstone College IS the students – without our students we can't survive. There were definitely some concerns back in March 2020 with an unknown illness moving round the globe and our students away from their homes and families. Although sad to see them leaving, we were relieved when the last student made it safely back to their home country with our help and support. We are proud to have been able to offer full and immediate refunds to our students, although many chose instead to postpone their courses – an act of confidence in us, which touched our hearts.
We stayed in touch via email, but the world was a very uncertain place. Teachers started thinking about how to move teaching online – which materials would work, what platform to use, how to deal with students with no access to coursebooks. We soon had our first test run – an online course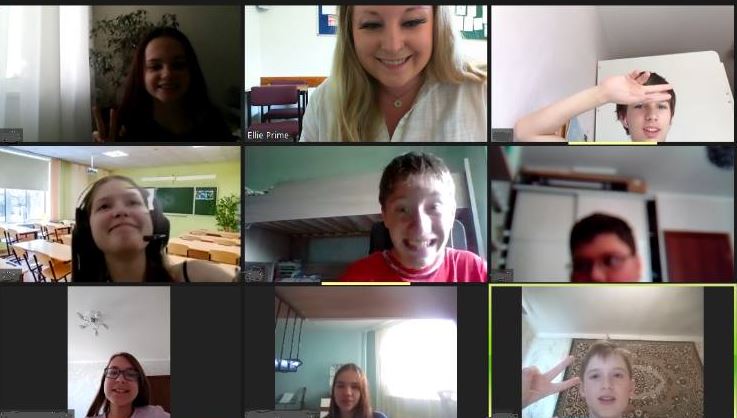 via Zoom. Three intrepid teachers took the plunge to teach a wonderful group of Russian students for the first time online. It was an enormous success and those students taught us the importance of believing in ourselves and our ability to deliver top-notch teaching even under difficult circumstances.
Hilderstone has built a solid reputation for our teacher development courses, and now we had to train ourselves to be effective and flexible with online teaching and all the technical know-how this demanded. I think our computer technician probably aged several years in just those few months! We timetabled ourselves so that this work could still be done and the College could still function effectively within the realms of the furlough scheme.
Although we were initially concerned about maintaining our usual high standards, we quickly became familiar with the new routines and patterns of teaching online. There was a steep learning curve, which meant lots of changes and planning for previously unheard of situations. We experimented with different timetabling options to make sure no one was spending too long in front of a screen without a break. A lot of collaboration took place via Zoom, and by doing this everyone in the college became comfortable with working online. Other changes were introduced, such as electronic record keeping.

In keeping with the College's commitment to being a responsible partner both to our local community and our worldwide network, we are thrilled to have substantially cut our paper usage by moving to the new record keeping system. We are consuming less paper and creating less waste as a result. It was a big change, but well worth the effort.
By the beginning of 2021, things were beginning to look up. Travel restrictions were being lifted, many people had received their vaccinations and we were looking forward to summer. Our online courses had been so successful that they were not just continuing but actually growing! Added to this, we had students who were desperate to come in person to the College.

Thanks to the hard work of our Accommodation Officer and our fantastic homestay hosts, we were soon able to offer face-to-face teaching back in the college. Everyone pitched in with the social programme to make sure that we could still offer the online options which had been running since the previous autumn, plus we added new activities for the students here in person. Activities which meant we could keep them safe but have fun at the same time. Our Principal, a keen sportsman anyway, gained a coaching certificate to be able to lead in-college fitness sessions, which then also moved online to great success. Our Deputy Director of Studies took a food hygiene course in order to offer baking activities in our school cafeteria, with delicious results. Other teachers offered quizzes and games, both online and in person.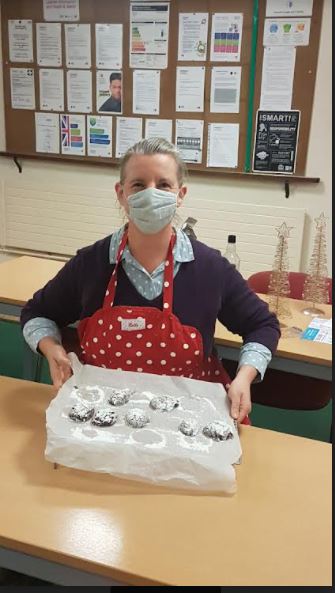 With students in the college, we had a new challenge of teaching hybrid classes – classrooms with physically present students AND online students. Never would we have predicted managing circumstances like these. But again, our staff and students did us proud and everyone worked together to create fun and effective classes.
This time has been the proof of the spirit embodied by Hilderstone College – a centre for international friendships. Without our friends around the world, our ETO partners, our group leaders and the students themselves, we wouldn't have had the motivation to continue working through every new problem the global situation has thrown at us.
We are incredibly grateful to the local community for making our students feel welcome.
It is with immense pride that we are here in the autumn of 2021 looking towards a busy 2022, thanking all our supporters for their continued confidence and belief in us.