Article from a local online newspaper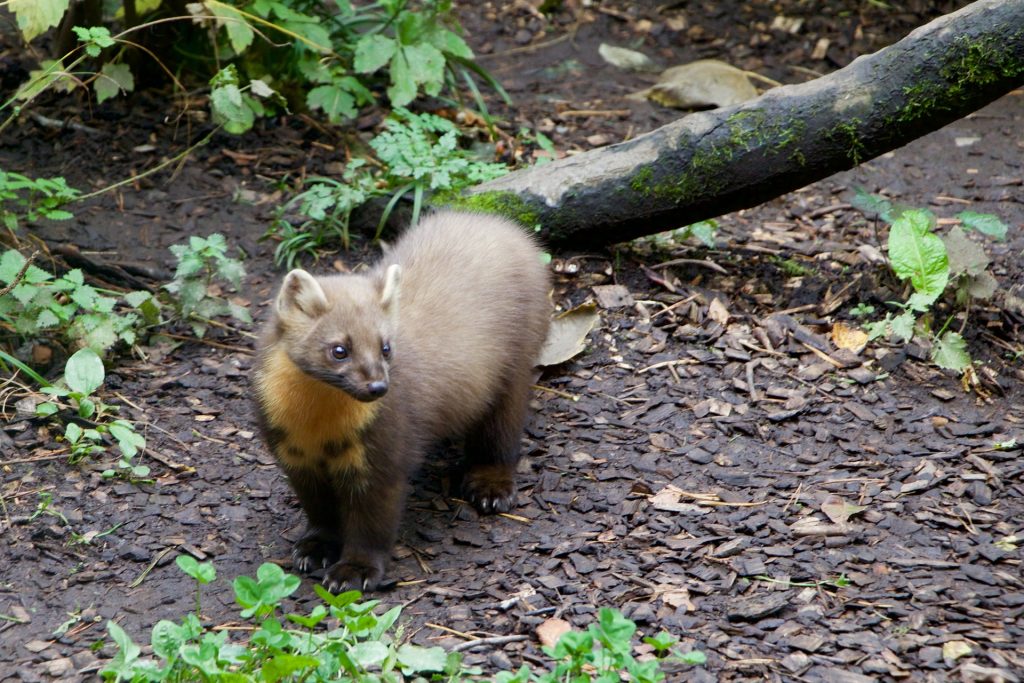 Pine marten spotted in Broadstairs, Kent, hundreds of miles from typical Highlands habitat
By: Lydia Chantler-Hicks lchantlerhicks@thekmgroup.co.uk
Published: 13:49, 09 August 2021
Updated: 17:06, 09 August 2021
A pine marten – typically found in the Scottish Highlands – has been spotted in a Kent seaside town.
The creatures are "incredibly rare" in England but have been sighted numerous times in Broadstairs in recent months, to the surprise of wildlife enthusiasts.
Julie Balsom spotted the elusive creature in her garden near Stone Bay at about 5.30am on Thursday, when it appeared to be chasing a squirrel around the base of a tree.
Eagle-eyed social media users were quick to identify it as a pine marten, and were rightly shocked to see it in Kent – hundreds of miles away from its typical habitat in the north of Scotland.
But it is not the first time the creature has been spotted in the town.
In June, CCTV captured a pine marten scampering near cars parked in the front drive of a Broadstairs home.
The videos have prompted many others to report similar sightings.
One wrote: "This is what I saw in Minnis Bay! I couldn't place it at all, very dark in colour, cat sized but didn't move like a cat. Wow, didn't know we had them round here."
Another said: "I saw a similar creature jump out of a tree, very otter in shape, could be this chap."
Another woman said: "I live in central Broadstairs and saw it outside my house in the early hours of Sunday morning."
Animal conservation charity Wildwood Trust says pine martens are "incredibly rare" in England, and that it is monitoring the movements of the creature spotted in Thanet.