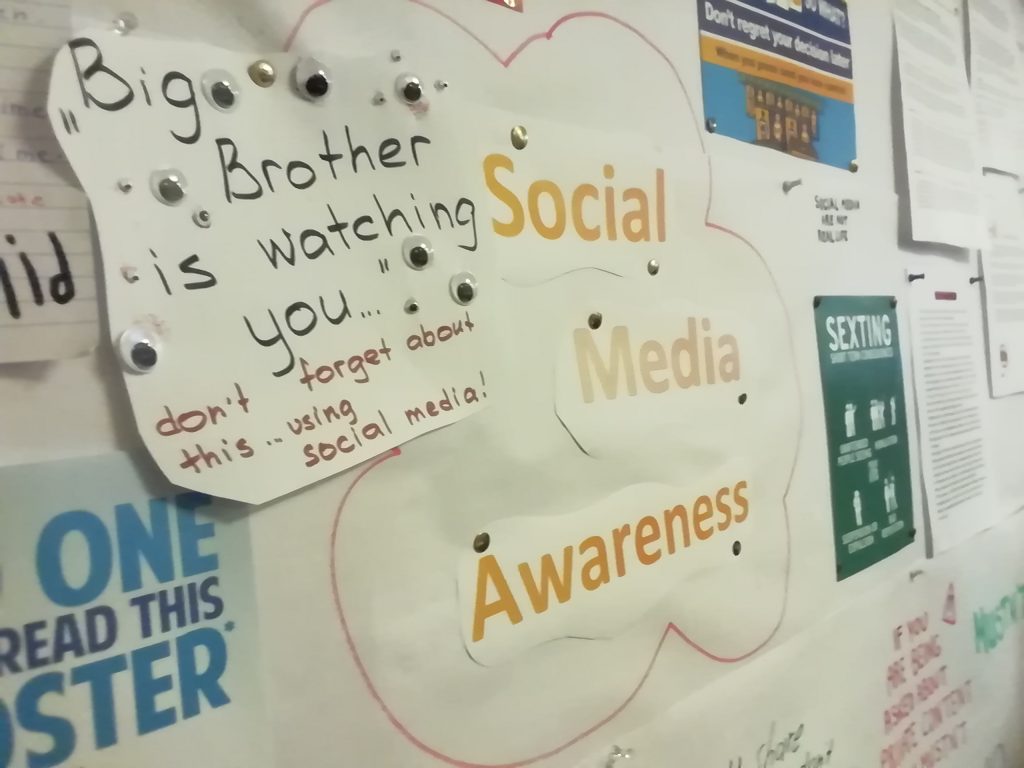 As we all know, there are lots of problems with using social media, as well as the benefits it brings.
Many of our students have just created a SOCIAL MEDIA AWARENESS board in the College common room, for the benefit of Hilderstone students and local people alike.
Take a look at their contributions below!