While taking all necessary precautions because of Covid-19, our social team have come up with some wonderful activities for these difficult months. Here are some of them!
MINCE PIE NIGHT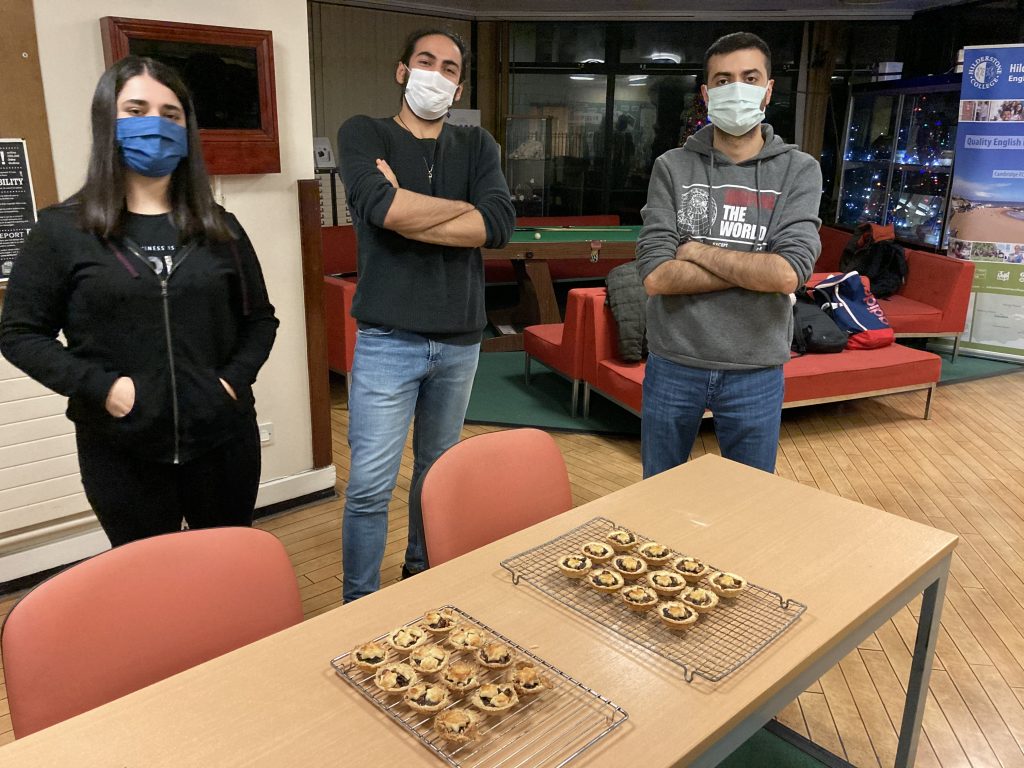 Our students really enjoyed making these traditional Christmas sweet treats, and don't they look rightly proud of the results!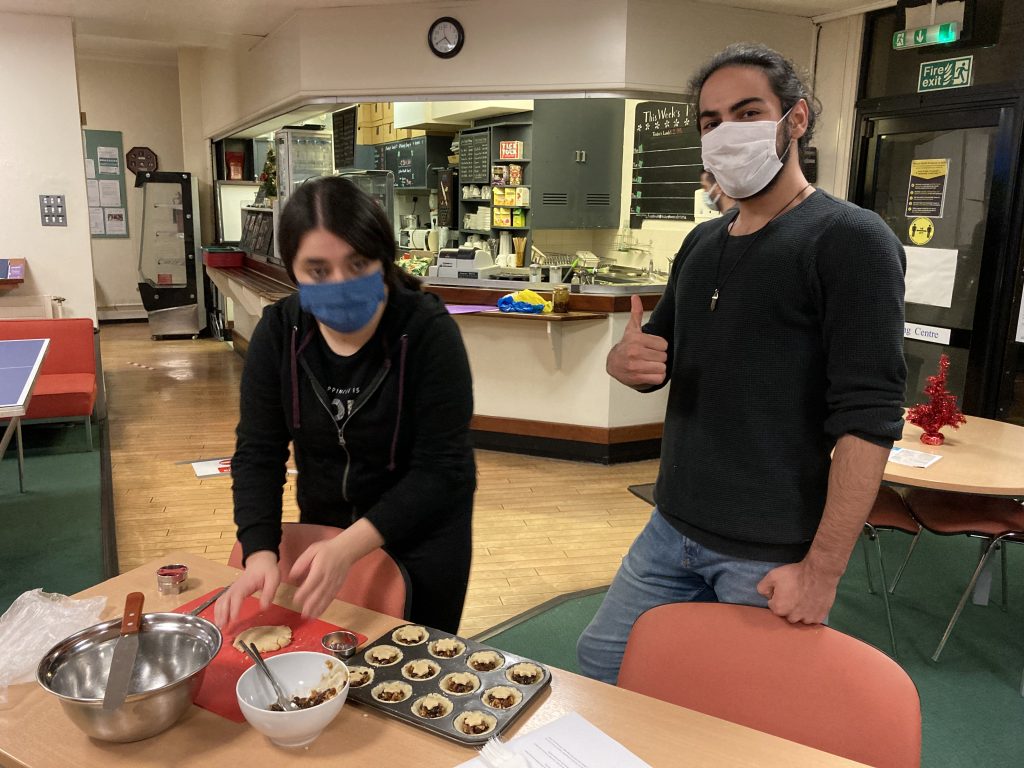 CHRISTMAS CARD EVENING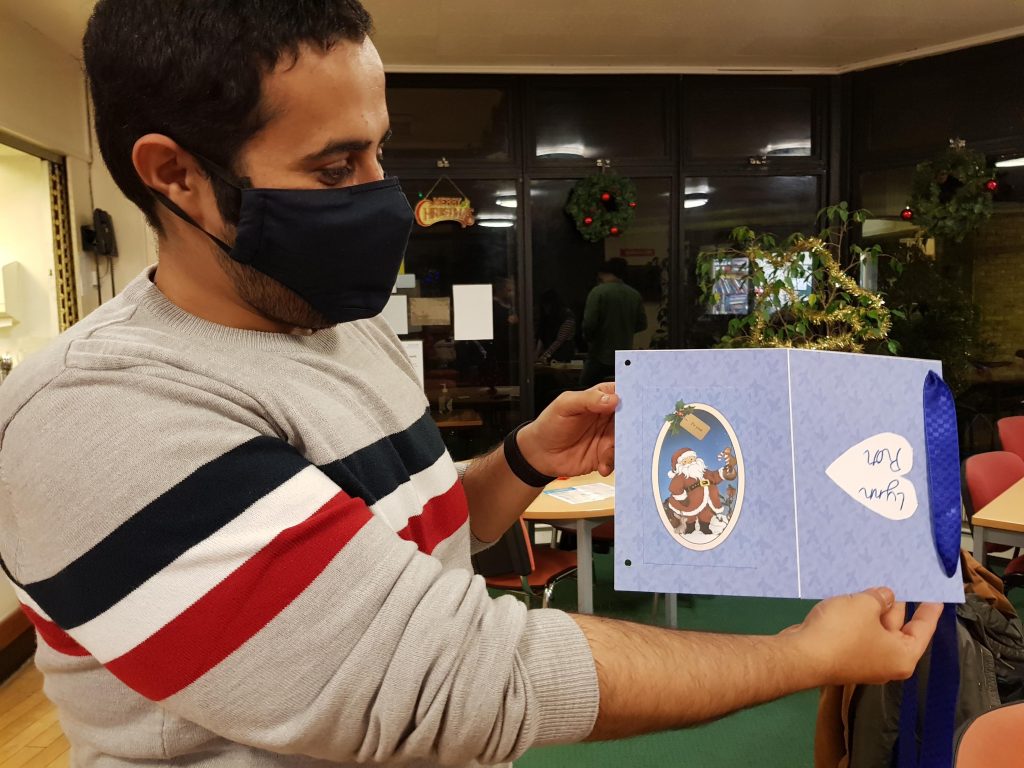 This was an opportunity for our students to create a homemade card for their family, friends or homestay hosts. They did a great job!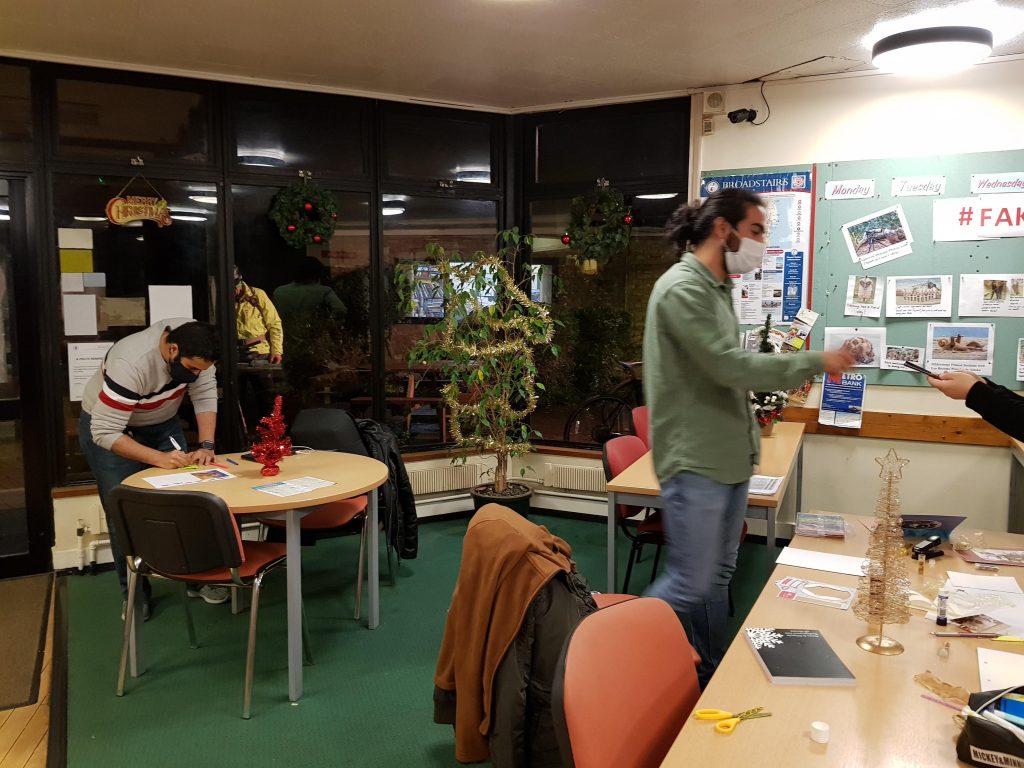 COOKIE CREATIONS!
Our Deputy Director of Studies, Rachel, is also a great baker and often treats the Hilderstone staff to her cakes and biscuits! She also teaches our students how to make some great bakes, as she did for a recent cookie night.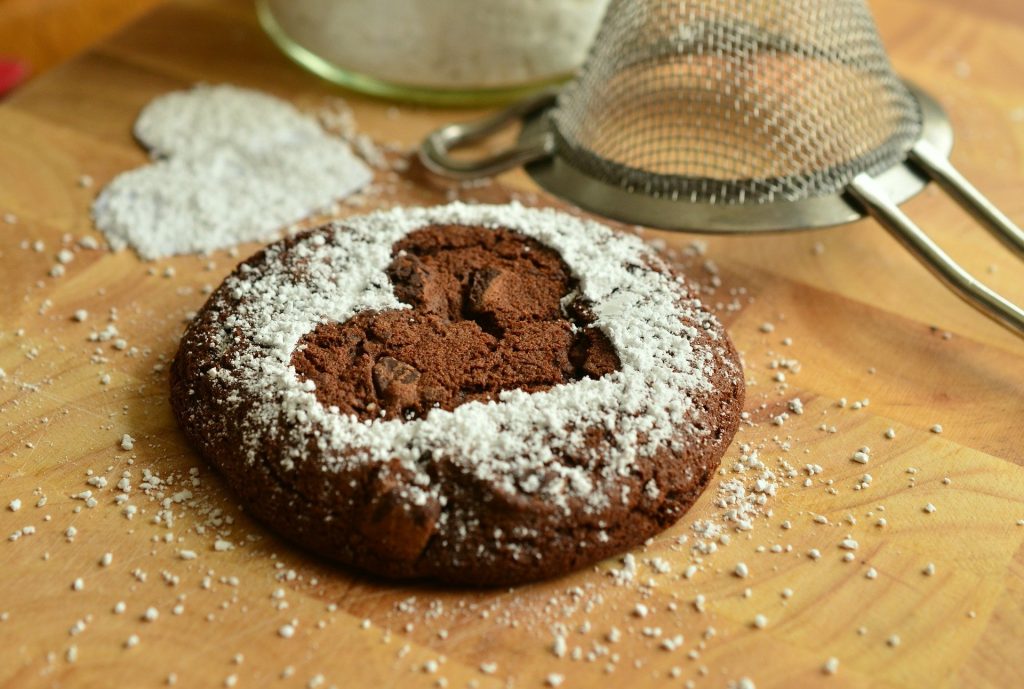 We've also offered a ukulele night, a table tennis contest and a Question and Answer session on British culture, amongst other activities! All safely organised with Covid restrictions firmly in mind.